I decided to start doing photography studio sessions because I wanted to create a safe and comfortable place for people to come and be creative.
I believe that everyone has a story to tell, and I love helping people capture those stories through my photography. My goal is always to make my clients feel comfortable and at ease in the studio, so they can relax and let their true personalities shine through.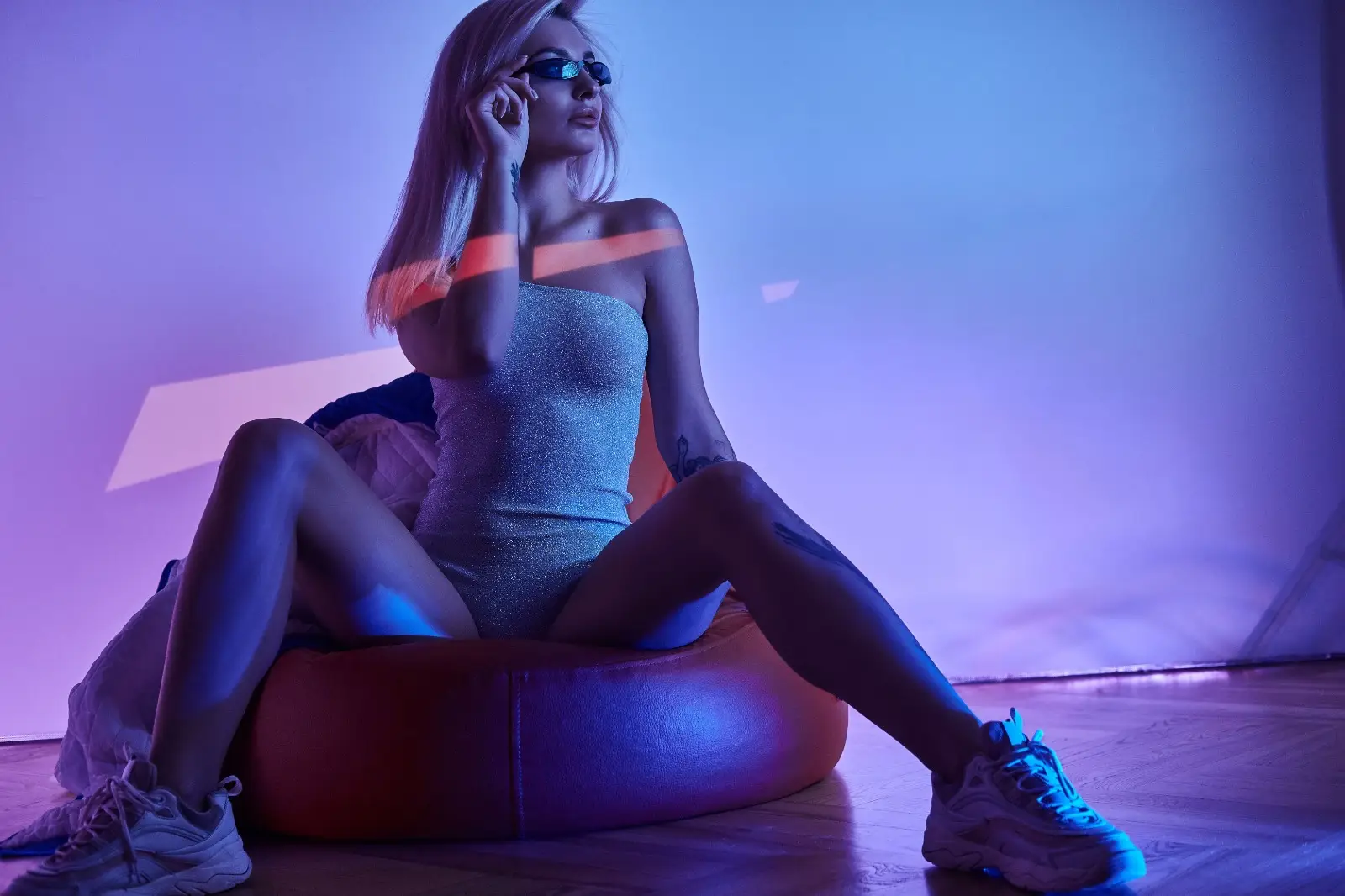 How do you choose who to work with?
When you're looking for a professional photography studio to capture your special moments, it's important to consider a few things. First, you'll want to find a studio with experience in the type of photography session you're looking for. Whether it's newborns, families, pets, high school seniors or boudoir sessions, each type of photography requires its own set of skills and knowledge.
You'll also want to consider the style of the photographer. Do they have a style that matches what you're envisioning for your session? Will they be willing to work with you to create the perfect look? And finally, don't forget about the studio itself. Is it clean and organized? Are the staff friendly and helpful?
What's your favorite thing about doing photography studio sessions?
There are a lot of things I love about doing photography studio sessions, but one of my favorites is the creative flexibility it allows.
With studio sessions, you have total control over the environment, the lighting, and the positioning of your subjects. This gives you a lot of latitudes to experiment and come up with creative ideas that wouldn't be possible in a more uncontrolled setting. It's also great for portraits because you can get precise and consistent results every time.
What's the most challenging part of doing photography studio sessions?
The most challenging part of doing photography studio sessions is making sure that the subjects are posed and lit correctly.
It can be challenging to get the lighting just right in a studio, and it's also important to make sure that the subjects are posed in a way that looks natural and flattering. Sometimes it takes a lot of trial and error to get things just right, but it's worth it once the perfect shot is captured.
How do you prepare for a session?
When preparing for a photography studio session, there are a few key things to keep in mind to ensure that the shoot goes smoothly. First and foremost, it is important to communicate with your photographer ahead of time to discuss what kind of look you are hoping to achieve. Based on this conversation, the photographer will be able to select the appropriate backdrop and lighting setup. It is also helpful to have a clear idea of what kind of clothing and accessories you will be wearing so that the photographer can plan accordingly.
As far as poses go, it is always a good idea to do some research beforehand so that you have an idea of what kinds of looks you like.
Preparation is key when it comes to photography studio sessions. Here are a few tips to help you make the most of your shoot:
1. Choose the right time of day: The lighting in your photography studio can make a big difference in the quality of your photos. Be sure to schedule your session when the light will be soft and flattering. 
2. Consider your outfit: What you wear during your photo session can also have an impact on the results. Choose an outfit that makes you feel comfortable and confident and avoid anything too sheer or revealing.
3. Don't forget accessories: Accessories can help add intrigue and layer to your photos.
I'm excited to be able to offer photography studio sessions to everyone who wants them! Thanks for considering me!