Christmas Mini Sessions in Miami Beach
Book Now and live
The Experience!
Holiday and Christmas Mini Sessions 2023 with Cristian Valles Films. Book Your 2023 Christmas Mini Session.
Christmas is a wonderful time for all and we cherish capturing Christmas through the lens. Join our team for mini-sessions at Cristian Valles Films. We will build pleasure and adorable photos you will not only cherish but be delighted with on your Christmas cards!
Christmas Mini Photography Sessions Deals Upto 50-60% Off
CHRISTMAS MINIS
UP TO 3 PEOPLE
CHRISTMAS SPECIAL
UP TO 4 PEOPLE
DELUXE VIP COLLECTION
UP TO 5 PEOPLE
WHAT EXACTLY IS A MINI SESSION AND How to Plan For Christmas MINI SESSION?
A mini-session is a great and unique method to get a few images of your child or children. Christmas Mini sessions generally last 15 to 20 minutes. They are sessions planned consecutively on a predefined date.
Contact us at [email protected] or call us at +1-305-600-2251 with any queries!
What are Christmas Mini Sessions By Cristian Valles Films?
the photographer's time, creativity, and income. The mini-session structure allows families to get decent and printable pictures that are fast, fun, and cheaper than reserving a prolonged portrait session.
"Christmas holiday sessions are a good chance for families to spend time together when we are making awesome images of them, fascinating the love and actual moments!"
How to Get Successful Christmas Mini Sessions Photography
Mini-session photography is a short and quick, holiday-themed, fun way for couples, friends, and families who want to grab their tangible moments to share with family during Christmas or the holidays. People want to hire a photographer to capture their Christmas holidays and use them as Christmas cards.
Here are some tips for successful Christmas mini session photography.
Set Christmas decorations
We are strategically located in Miami Beach due to parking available for our clients
Simply choose your date and time and you will get your

Christmas

mini session
Easy Reservation in 3 Steps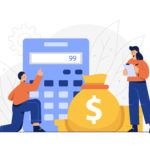 Choose the plan you'd like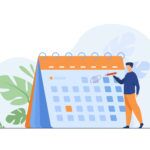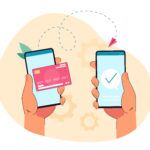 Once you book, your photographer will get in touch with you for any details.

Akhil Singh
21. October, 2023.
Hired Sebastian for my friends' pre wedding and engagement shoot. All I can say is he did a fantastic job with the pictures, videos, editing. Not to forget the creativity that was put in the entire shoot. Would recommend 11/10.

Karan Singh Khanuja
21. October, 2023.
Amazing work by Christian and team. They are amazing people to work with. Highly recommend.

Amazing photographer with experience!! Strongly recommend, best in Florida, hands down

Laura Rugiero
14. October, 2023.
Good quality photos. Helped out on how to pose and was very kind and patient.

Kelly Rugiero
14. October, 2023.
Laura senior pix

Miaa Arango
14. October, 2023.
Fotos kelita ❤️❤️

T.J. Grace
13. October, 2023.
Amazing videos , super high quality and crazy cool!! Now we know why a drone was following us

AUSTIN PALAO
12. October, 2023.
Todo muy lindo en especial las fotos del crack de Sebas. Un maestro de la Fotografia 🔝