After attending a few weddings and seeing the popularity of photo booths, we knew that this was something that we wanted to offer in Miami. We love bringing joy to people's faces and what better way than by having some fun photos to remember the night?
We were inspired to start our photo booth rental business because we saw how much fun they are and how much people love them. They always get everyone in the party mood and provide great memories for years to come. Plus, who doesn't love dressing up in funny costumes and taking goofy pictures? We're excited to bring our photo booths to more events in Miami and see all the amazing memories that are made!
What sets your photo booth rental service apart from the competition?
We pride ourselves on being the best photo booth rental service in Miami. Our photo booths are top-of-the-line and our team is passionate about providing the best possible service to our clients. We also offer a variety of different options for our clients, so they can find the perfect photo booth for their event.
We understand that every event is unique, and we work with our clients to create a custom package that meets their specific needs. We also offer a wide range of add-ons, so our clients can get the most out of their photo booth experience. We're committed to providing the highest quality photo booth rentals in Miami, and we're confident that we can exceed your expectations.
How do you choose the right photo booth for each client?
There are many factors to consider when choosing a photo booth for each client. The type of event, the budget, the space available, and the guest list are all important factors to think about.
For example, if you're hosting a corporate event, you'll want a booth that looks professional and is easy to use. However, if you're having a party for kids, you might want something more fun and festive.
Do you have any tips for planning a successful photo booth rental event in Miami?
Planning a photo booth rental for your event can be a great way to add excitement and creativity! Here are a few tips to help you get started:
Decide what type of photo booth you want. There are open-air photo booths, which are great for large groups, and smaller enclosed photo booths, which are perfect for more intimate gatherings.
Choose a location for the photo booth that will be convenient for guests and have plenty of space.
Make sure you have enough power outlets to accommodate the photo booth and any other equipment you'll be using at your event.
Choose props that will fit the theme of your event and make sure they are funny and colorful!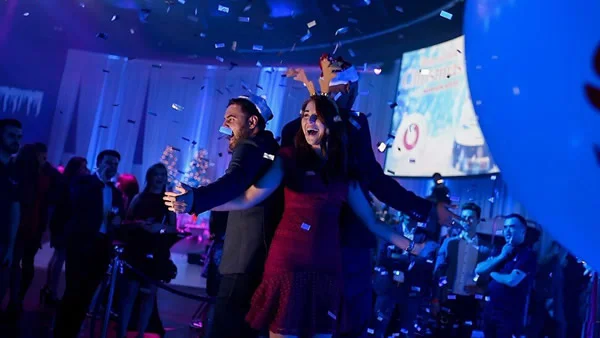 What are some of the most common mistakes people make when renting a photo booth?
There are a few things to keep in mind when renting a photo booth in Miami for your next event. Here are four of the most common mistakes people make:
Not confirming the details in advance: Be sure to confirm all the details, such as, the date, time, location, price, and any other important information.
Trying to confirm your rental a few days before your event is not advisable. The sooner you confirm, the better. This way, you can avoid any last-minute problems or surprises.
Not reading the contract thoroughly
Not reserving enough time for the photo booth rental
Not having a designated spot for the photo booth
Not having enough guests to take advantage of the photo booth
What is included in your photo booth rental packages?
Depending on the package you want to rent, we can offer the following options:
From 2 to 6 hours with our photo booth
On-site attendant
Mini website with video gallery
Custom Lighting
Trendy props
Professional sound
Professional video editing
Set up and break down of the photo booth
Our photo booth rental in Miami offers a variety of options according to the package you wish to rent. You can rent them according to the amount of time and people at your event. From 75 guests to more than 120 and from 2 to 4 hours.