South Florida is filled with world-famous landmarks that have become a hotspot for those posing for the camera. But there are others, less known places, where you can get incredible photos. These are, for example, the gardens in Miami for photoshoot.
South Florida's subtropical climate is why thousands of wintering birds, true birds and plant species thrive. The climate can be both humid and warm, creating the ideal conditions for plant growth, which is why it is famous throughout the world for its gardens in Miami for photoshoot.
Get ready to plan a trip to the local gardens. After going through this guide presenting the best gardens in Miami for photoshoot, you won't be able to resist the temptation to enjoy the beauty and tranquility of these wonderful gardens.
Miami Beach Botanical Garden
A lovely small but beautiful garden in the heart of South Beach. It has different sections like a Japanese garden, a native garden, an edible garden, and various ponds with turtles and koi fish. It is ideal for educational walks and one of the most sought-after gardens in Miami for photoshoot.
Beneath the neon lights of South Beach, you'll find this 3-acre tropical Gardens In Miami for Photoshoot designed to educate visitors, and a place to relax and enjoy. Upon entering this garden, you will feel an inexplicable peace and you will see each section divided by the name and description of the plant or tree; a favorite one is the Japanese garden where you will see the typical flora of the place and the red bridge which is exactly where people like to take pictures.
In the edible garden you will find macadamia, lychee, papaya, pineapple and pomegranate trees to name a few; continue to the original garden, where you can not only enjoy the shade of the trees, but also sit down to read or simply enjoy nature.
This garden is full of palm trees, orchids, flowers, frogs, butterflies, birds, and fish as it has 5 beautiful fountains.
Here you can relax and breathe fresh air; there are chairs throughout the garden to fully enjoy nature.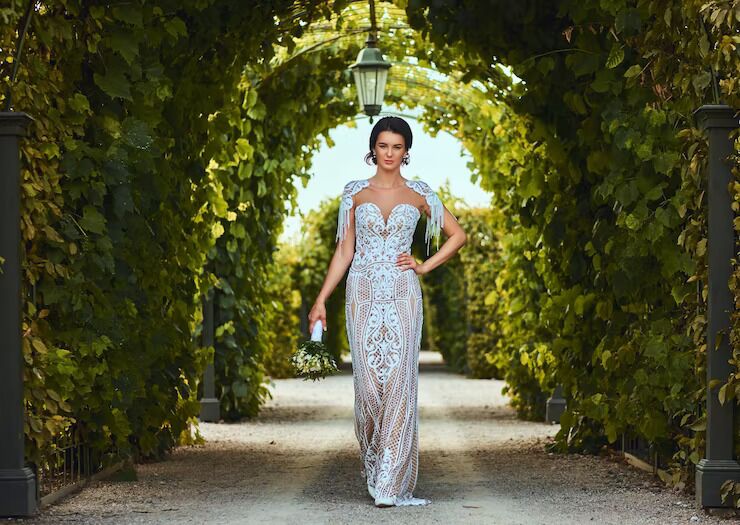 Gardens In Miami for Photoshoot: Collins Park and Bath Museum
Collins Park features giant baobab trees, palm-lined walkways and the Baan Museum of Modern Art. It is the perfect combination between large gardens and city life. Collins Park is right across from the beach. The possibilities to take the best photos are endless.
Gardens In Miami for Photoshoot: The Old Spanish Monastery
The "Old Spanish Convent", located about 15 miles north of downtown Miami in the city of North Miami Beach, is today one of the most beautiful places in an area characterized by hedonistic beaches and luxury tourism.
Interestingly, it was and still is the scene of countless television shows, commercials, and even music videos. Many activities take place in this monastery. We cannot forget its historical value, and we cannot stop visiting its tropical gardens, statues, columns, and arches.
It is the perfect place for weddings, birthdays, and all kinds of social events. In addition, it is one of the most sought-after gardens in Miami for photoshoot, videos, and even Hollywood movie sets.
The Vizcaya Museum and Gardens
Established in 1914, it is a very popular and fascinating place. Combining the best of French and Italian architecture in an idyllic setting, the building is so beautiful that President Reagan used it to receive Pope John Paul II during his official visit to the United States in 1987.
It was the winter residence of collector James Deering, and its architecture was inspired by a luxurious Italian villa. It is located in the exclusive Biscayne Bay.
While you're there, visit their museum to learn a little about the history of the city of Miami, which began its transformation into the metropolis it is today in the early 1920s. So, you'll see how wealthy people of that era built luxurious houses modeled after European castles.
You also have the opportunity to walk through the orchid-filled gardens as they were 100 years ago, and enjoy the view from the jetty.
The Vizcaya Garden Museum has a main building, 25 acres of formal gardens, and the Rockland Hammock. Its visitors are often amazed by the size and beauty of the exotic gardens.
Check out https://cristianvallesfilms.com/ for more information on photoshoots.
The Biltmore Hotel in Coral Gables
It is a landmark with impressive Mediterranean architecture that has been a favorite of world leaders and celebrities since its opening in 1926.
The Biltmore Hotel is like a vision rising out of the lush and picturesque city of Coral Gables. A fortified castle towering over the brilliant skies of Miami.
It features 10 lighted tennis courts, a fitness center, and a 2,300-square-foot outdoor pool with cabanas. In addition, the hotel offers extensive banqueting and conference facilities and more than 150 acres of tropical gardens.
Arriving at the property, whose charm can be seen from afar, we find ourselves with vaulted ceilings, travertine floors, marble columns, restored hand-painted frescoes, and magnificent gardens and terraces.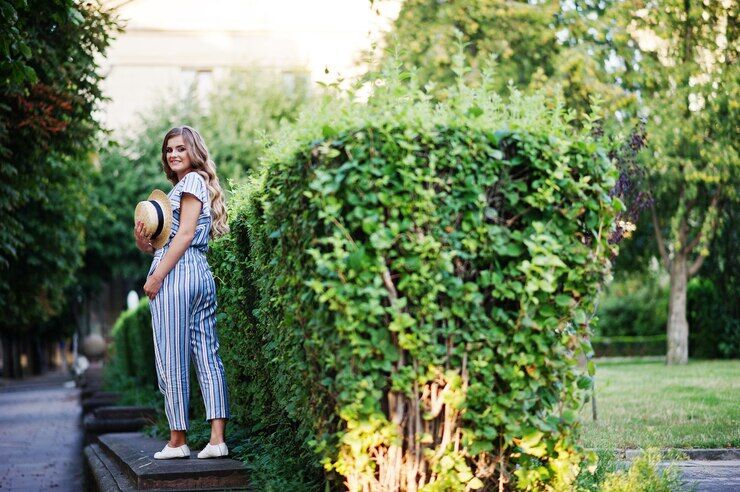 Gardens In Miami for Photoshoot: Fairchild Tropical Botanic Garden
Located on 83 acres of lush and colorful tropical gardens, rainforests, and coastal habitats. Fairchild Tropical Botanic Garden in Coral Gables is one of the largest botanical gardens in the United States.
Its mission is to share the joy and beauty of tropical gardening, and it was founded in 1938 by renowned botanist Dr. David Fairchild. Today, the garden's collections include more than 3,400 species, including tropical fruits, orchids, and butterflies, as well as native and exotic plants, and exhibits from highland and lowland ecosystems.
There are so many ways to enjoy the gardens. Fairchild is perfect for an outdoor family adventure, a romantic rendezvous, or just a great oasis for those who love the beauty of the natural world. Another way is to hire a photographer and make use of the Gardens In Miami for Photoshoot with your family, alone of for your business.
Start with Allée and Overlook for sweeping views of the garden's lowlands and lake, then continue to explore other collections and exhibits such as the Water Garden and Water Exhibit, Arboretum and Geiger Tropical Garden, Butterfly Garden, and Children's Garden. End your visit with a relaxing lunch at Le Basques Glasshouse, which offers al fresco dining in a beautiful limestone cottage.
You will also find more than 26 exhibition and collection areas, including 11 lakes and 7 fountains, waterfalls, or pools that will surprise you with their beauty.
Fairchild hosts mango, chocolate, and orchid festivals, art shows, concerts, and classes throughout the year. Fairchild continues to host virtual and in-person events, including plant sales, art classes, pet gatherings, and early-bird garden tours. Be sure to check the calendar for any special events before you visit. The garden is also available for outdoor weddings.
Crandon Gardens
Crandon Gardens, located in Crandon Park, Biscayne Bay, the former home of the MetroZoo, has been transformed into a wildlife garden. The area naturally grew after the zoo closed, but has since been maintained and restored.
It consists of more than 200 hectares of exuberant vegetation, fountains, and lakes. The central pond attracts dozens of species of birds, iguanas, and the occasional crocodile.
It's a great place for a picnic while bikers and skaters stick to the trails. A paradise for bird watchers.
Exotic Hawaiian geese, guinea fowl, peacocks, black and white swans, as well as various ducks, birds, ibis, herons, and other animals live here.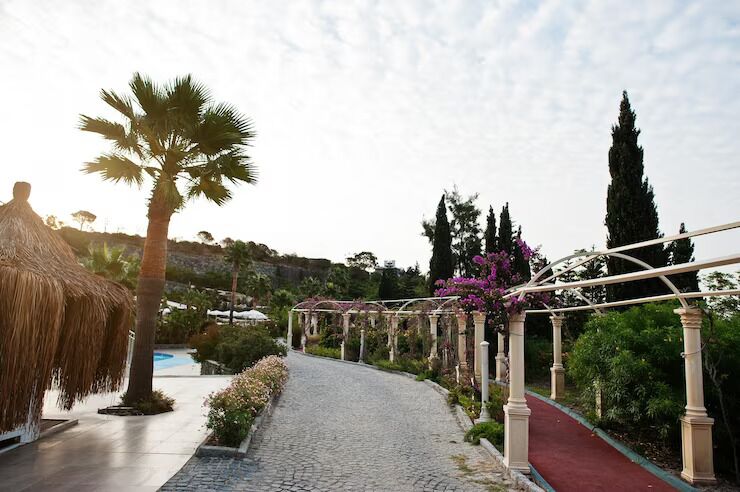 Gardens In Miami for Photoshoot: Pinecrest Gardens
Located on the former site of Parrot Grove, Pinecrest Gardens features towering banyan trees and lush greenery.
The play area has a large shaded playground, petting zoo, butterfly exhibit, and open water Splash 'n Play for ages 2-12.
There are many stone tables throughout the park where you can enjoy a relaxing picnic. In addition to being an art center that hosts concerts, plays, festivals, and even movies, this South Miami Garden also allows visitors to enjoy its attractions and gardens filled with tropical plants.
From the moment you arrive at the place you have beautiful views; the entrance with a beautiful fountain, although it is not very big, is a cozy and easy place to visit.
Pinecrest Gardens offers a variety of exotic plants and natural stream formations where you can see colorful fish, turtles, lizards, iguanas, and other animals.
If you are considering visiting one of the gardens in Miami for photoshoot, Cristian Valles is an experienced Miami-based photographer who will be able to capture those beautiful moments and preserve them forever. Check out his portfolio, schedule an appointment, or find more information about his services on https://cristianvallesfilms.com/