South Florida is full of world-famous landmarks that have become the best photoshoot locations in Miami. But there are other lesser-known places where you can also get amazing photos.
From beaches and historic sites to unusual stops, there are many places considered to be the best photoshoot locations in Miami, and you can share amazing photos with your friends and family to see.
With its glorious sunshine, stunning white-sand beaches, historic Art Deco District, and chic international art scene, few destinations are as beautiful and photogenic as Miami, Florida.
Wynwood Wall Is One of The Best Photoshoot Locations in Miami
Miami stands out and shines with its own light, inviting you to enjoy the landscape and the city. The places to take pictures are endless.
The best photoshoot locations in Miami are found in the most basic travel guides, but that doesn't mean they're any less vivid.
Very fashionable places like Wynwood Walls and its urban art; historic sites like Miami Beach's Art Deco District; hot spots like the Design District; flashy places like Bal Harbor; and natural wonders like coral reefs.
Photography is an important part of the celebration. If Rome, Paris or New York are the cities of museums, Miami is the city of photos. But other than the most famous places, there are other amazing landscapes that escape popular attention.
On your next trip to South Florida, plan some time to avoid the tourist crowds and visit these highlights.
Located in the center of Wynwood, one of the most popular neighborhoods in Miami, you will find a fantastic and colorful collection of street art. This open-air museum houses a collection of magnificent works of art. The city's Museum of Graffiti Art, features more than 35 original murals and sculptures by world-renowned artists.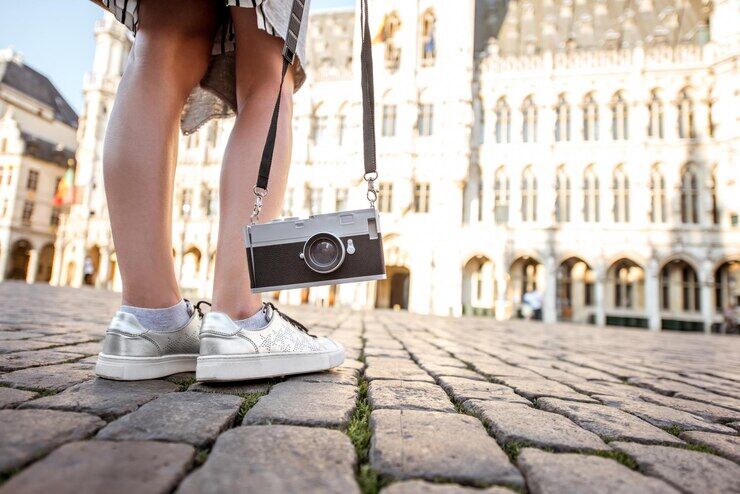 Venetian Causeway
One of the Best Photoshoot Locations in Miami's waterfront, look no further than Venice Road, which overlooks Biscayne Bay. Dawn is a great opportunity for photography, and night is also when the lights are brightly lit.
Collins Park and Bath Museum
Collins Park features giant baobab trees, palm-lined walkways and the Baan Museum of Modern Art. It is the perfect combination between large gardens and city life.
Collins Park is across the street from the beach and the possibilities to take the best photos are endless.
Crandon Park
In addition to its beautiful beaches and photogenic parks, Crandon Park is home to the Miami Open, one of the most important tennis tournaments in the world. Additionally, making one of the Best Photoshoot Locations in Miami too!
Crandon Park is a beautiful coastal area on Biscayne Bay with many colorful palm trees on the beach. It is also home to the old Miami Zoo, which, although no longer in existence, is still a popular park with friendly geese, peacocks, and wacky iguanas.
Best Photoshoot Locations in Miami: Coral Gables
Coral Gables, is a planned community based on the popular urban beautification movement of the early 20th century, so it has strict zoning regulations.
The entrance to the Prado has two beautiful corridors with colorful flowers and elegant arches, as well as a pond and a fountain. Like everything that surrounds it, it is reminiscent of the new Spanish Mediterranean style.
The city has four historic entrances with arches and squares; the most beautiful of them is the Prado Entrance.
Few buildings in Miami are more recognizable and iconic than the imposing Biltmore Hotel. The Biltmore Hotel, located in beautiful Coral Gables, is the only hotel in the city designated a National Historic Landmark and is a haven for wedding photos.
Opened in 1926, this 271-room resort features impressive Mediterranean architecture with Italian and Spanish influences. From statues surrounding the pool to tropical landscaping and jaw-dropping towers, it's one of the best photoshoot locations in Miami.
Best Photoshoot Locations in Miami: South Beach
And where better to take the best photos of Miami than in the spectacular South Beach! From incredible white sand beaches to crystal clear waters, you can't look better than being surrounded by nature's masterpieces. Or pose in front of the colorful and iconic lifeguard station on the beach.
In your search for the best photoshoot locations in Miami, chances are you've also got an appetite. At Big Pink, you get the best of both worlds: great pictures and great food.
Located on bustling Collins Avenue in downtown South Beach, Big Pink has a beautiful pink exterior and even has a pink Volkswagen Beetle outside. Start your day with a breakfast omelet. Or choose from an extensive menu of burgers, steaks, fresh salmon, and more.
South Pointe Park is located at the southern end of South Beach. It has a beautiful ocean view overlooking Fisher Island, one of the most exclusive neighborhoods in Miami. On the other is the South Pointe Pier, which is a great place to take photos.
Miami Beach Botanical Garden
A lovely small but beautiful garden in the heart of South Beach. It has different sections such as a Japanese garden, a native garden, an edible garden, and various ponds with turtles and koi. It is ideal for educational walks and lots of great photography.
Miami Art Deco District
Art Deco is a style that never goes out of style! Miami's famous Art Deco District is home to more than 800 historic buildings built between 1923 and 1943.
These colorful buildings reflect the unique and interesting flavor of the time, and their complex structural features make them ideal focal points.
Visit the Essex House Hotel, the Colony Theater, and Breakwater South Beach hotel.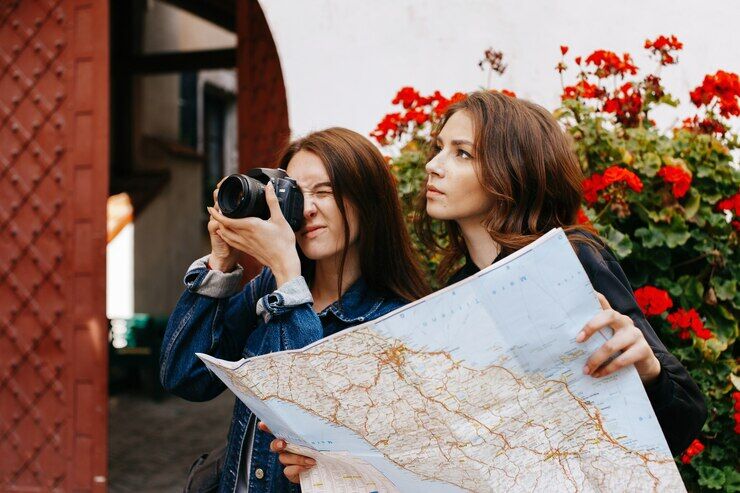 Best Photoshoot Locations in Miami: The Miami Design District
It is a great place to shop for furniture and home decor. And the perfect Instagram post. Check out https://cristianvallesfilms.com/ for more information:
The historic Moore Building was built in 1921 as a furniture showroom. Special events are now held in the 4-story space. The centerpiece is the central atrium, whose 'Elastic', the work of the late architect Zaha Hadid, stretches from floor to floor across the atrium's elegant white balustrades.
Another photo opportunity in the Netscape Design District is also a chance to rest your weary feet! This stunning design features a colorful canopy of vines that produce beautiful, vibrant blooms. A net of 24 hammocks is suspended under the canopy, forming a hammock-style swing. So sit back, relax, and take some really amazing photos.
If you plan to park in Miami's Design District, why not park your car in the coolest garage, the museum garage? The impressive 7-story parking and retail building features five different and diverse facades by five different international designers and architects, as well as a painted mural.
Design concepts range from metal cars and large ant colonies in vertical traffic jams to cartoon-inspired murals that mix anime and baroque paintings.
Miami's vibrant Design District has every imaginable designer label. The district is full of elegant buildings, one of the most elegant being the Fendi Colonnade.
In addition to the many shops, Fendi also has an impressive colonnade. The tunnel leading to the 'God of Wealth Sculpture', inspired by the image of supermodel Kate Moss, is orange during the day and purple at night.
Fly Eye Dome
Located in Miami's Design District and inspired by the eye of a fly, Dome was originally envisioned by architect Buckminster Fuller as an affordable portable home of the future. Windows and vents are designed for solar panels and water collection systems.
Fuller originally hand-built three prototypes (12-inch, 24-inch, and 50-inch) before his death in 1983. This new version of the fly's eye dome stands 24 feet tall and was built in 2014 under the direction of the Fuller Institute.
Pro Tip: For the best photos, stand in the Palm Court facing the Sou Fujimoto building façade.
Fontainebleau, Miami Beach
Since its opening in 1954, Fontainebleau has maintained its iconic status as a playground for the rich and famous. In fact, celebrities like Marilyn Monroe, Frank Sinatra, and even Elvis Presley have lived on this sprawling 20-acre waterfront property.
Today, the stars of luxury brands continue to appear and post photos embodying the Fontainebleau style.
You'll want to pose near the complex's famous "Staircase to Nowhere," a grand staircase in the castle's foyer that leads only to a small cloakroom. Get other great shots of the resort's curved façade or the iconic Butterfly Pool, designed by architect Maurice Lapidus.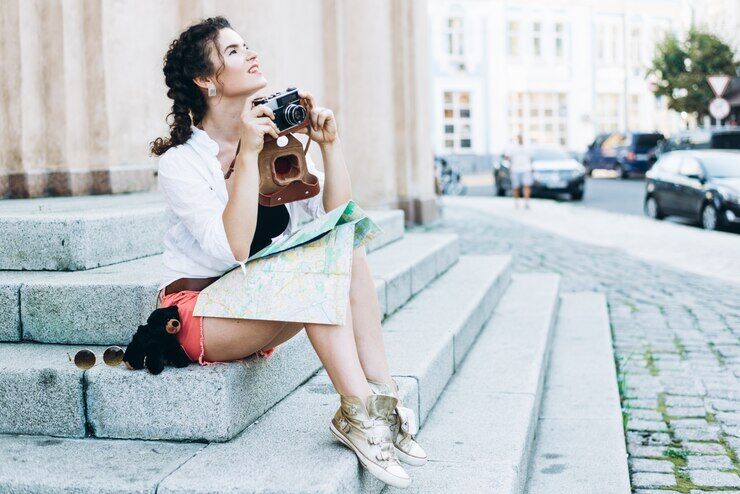 Best Photoshoot Locations in Miami: Flotsam & Jetsam
Originally created at Design Miami 2016, Flotsam & Jetsam is an award-winning work of art now located in the Jungle Plaza Design District. The artwork is one of the largest 3D printed objects in the world and is made from biodegradable bamboo.
Flotsam and jetsam refer to types of marine debris that have patterns that resemble jellyfish and diatoms.
Colorful paintings of tropical flora and fauna further highlight the photogenic structure, providing truly epic photo opportunities.
You can hire a professional photographer to capture your trip in the best photoshoot locations in Miami. We recommend Cristian Valles, a Miami-based photographer with over 14 years of experience. You can check out his portfolio, find more information about his services, or schedule an appointment at https://cristianvallesfilms.com/