Photography is an art that seems very easy to accomplish, but it requires more than just a camera and good eyesight. The best photographers in Miami have knowledge; the different functions of the camera, composition, lighting, different techniques, etc. These are the most fundamental qualities of this profession. However, there are other qualities that characterize a good photographer.
• Vision and curiosity
Photographers are curious about their surroundings. They see and hear what others cannot see, and observe from different angles. They have a willingness to explore and learn new things, discover new techniques and enter a new world.
• Creativity and imagination
An artist cannot exist without these two qualities. This prompts the best photographers in Miami to continue to be creative, whether it be with a camera or a musical instrument.
• Passion
This motivates photographers to persevere, try new things, and above all, take their time.
• Sensitivity
This function helps a lot when the best photographers in Miami want to use their artistic passions. It allows them to look at the world in a different way, with more emotions and colors. Paying attention to the environment and to the smallest details.
• Resources
It's not just about having a camera and equipment; it's also about having their own resources. If a photographer forgets an instrument, they have the ability to improvise with another object.
• Communication
Another very important factor is the development of communication skills. It is used to appropriately express ideas through images, to engage and influence other people, and to present and promote work to the public.
• Their own style
What to Look for In the Best Photographers in Miami?
With the popularity of social media, we see many people with professional cameras calling themselves the best photographers in Miami. But not all of them may have the skills to promise professional photographic results.
The best photographers in Miami have skills that distinguish them from the amateurs and provide a value proposition for companies to improve their image.
The ability to listen, gather feedback, ask questions, and share ideas is essential for a photographer. While professional photography helps organizations capture their essence, communicate their values and show their story, it is important that the professional understands who they are working for and what the purpose of their intervention is.
A professional photographer with communication skills reviews the views and objectives of the organization, takes into account the expectations raised and presents their vision to achieve a result that satisfies all parties.
Remember that professional photography is not just about taking good pictures. A photographer should know how to interact with clients, create a comfortable environment, and allow all parties to express their photographic needs.
The quality of communications depends on their ability to reflect the expectations of the company, in a manner consistent with its culture and corporate identity.
Best Photographers in Miami: Quality
As mentioned above, we live in a time where many people claim to be the best photographers in Miami just because they have a professional camera or even use cell phone cameras.
Although cell phone cameras have gone through a long evolutionary process to improve their resolution, we still can't talk about perfect quality with poor technology, let alone without the right equipment.
The best photographers in Miami have the right camera and equipment to ensure quality results. This includes lighting, tripods, objectives (lenses), and other necessary accessories. They also provide an organized and detailed process to ensure that a photoshoot session runs smoothly.
On the other hand, a professional photographer needs to be informative and structured to indicate the process to be developed so that their clients know the relevant details such as the schedule, estimated times, price and on-time delivery.
To confirm the quality of the photographer's work, it is recommended to check their portfolio first. By looking at their past work, customers can see if quality shines through in all of their photos, and if their type of work and style matches what they're looking for.
Skill And Passion as Fundamental Characteristics
Professional photography requires knowledge, experience, creativity, passion, imagination, and talent. A good photographer must be able to capture the essence of what they want to convey and find many ways to interpret it to show it in a meaningful and aesthetic way. For these purposes, knowledge and training in composition, lighting and other principles of photography are essential, but curiosity and attention to detail are necessary to do a proper and effective job.
A clear example of a professional with all these characteristics is Cristian Valles, a Miami-based professional photographer, known for his creativity. As a creative photographer, he has helped many people get their moments captured in a magnificent manner, with innovative and surprising proposals. From product photography to fashion, food and event photography, he is a reference point in terms of good photographic practices with artistic and commercial success in the field of professional photography.
Experience Saves Time and Money
Corporate photography is undoubtedly one of the most exciting areas of photography due to the great results it produces for organizations, but it can also be a challenging process.
Therefore, working with one of the best photographers in Miami is ideal to properly manage staff, find people for the most suitable places, and motivate them to get the shots desired and much more.
When talking about a photographer's experience, it's important to ask: how many clients have they worked with? Do they have different styles in their portfolio? Do they have indoor and outdoor experience? How long have they been working with professional photography? Do they have a work team? What are their references or training? Do they know the latest trends? Etc.
Professional Photography for Companies
The use of professional photographic content in a company's communication channels is essential to capture the attention of recipients and interest groups.
Images are one of the most powerful tools to improve positioning, recall, and visibility of results. But for this to be possible, it is important to work with industry professionals.
Companies must take their time to find the best photographers in Miami that fit their business needs, and pay close attention to the features detailed in this article.
Remember that Cristian Valles is a quality solution, with over 14 years of experience, talent and communication skills, he can undoubtedly transform a business image. Check out his work at https://cristianvallesfilms.com/
The Qualities That Make a "Good Photo"
We usually think of a good photo as one that is sharp, well exposed, and composed according to photography rules. But we've said many times that a "perfect" photo doesn't have to be a good one.
A blurry photo can be good. A grainy or unbalanced photo can be good. As long as there is intention. As long as the artist knows why they did it. And in order to break such rules, the best photographers in Miami must first know about them.
Pictures that evoke a reaction. There are paintings that have "something" that attracts attention. Good paintings are intrinsically attractive for many reasons: because of their composition, their characters, the story they tell, and because of the eye of the artist who created them.
Looking at a "good picture" is always a general experience. A good photo is not just an observation; a quality photo must be read; it must have different levels of expression. A good photo is sharp as a whole. The easiest way is to use composition and depth of field to tell the story. Photographers shouldn't just focus on close-ups, contextualizing their stories and hiding details when composing their photos.
The best photographers in Miami have a cultural context: they define the "now" and "here". They serve to explain the story, show facts, characters, and objects. This context is also conditioned by the references that the artist and the viewer of the painting may have.
An idea can take different forms: it can be a concept, yes, but it can also be a concrete vision of reality. Either a specific way of showing it through photographic composition, or by choosing specific exposure levels to do it in a way that interests the artist. It is important that photography conveys something.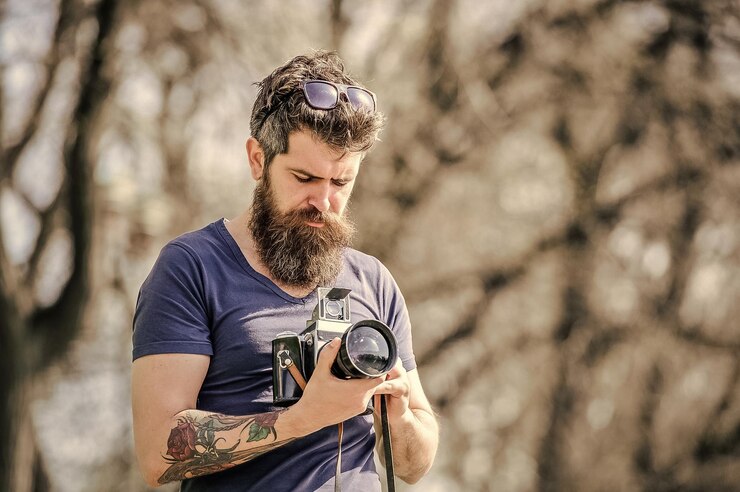 Best Photographers in Miami: What Is the Difference Between Photography and Image Editing?
Photography is an art form that uses light to capture images and scenes. Photography is one of the most popular art forms because it captures a moment. Using light and shadow, or capturing detail and light in beautiful landscapes are just a few of the many ways photography can convey emotion to an audience.
Photography is all about capturing the moment and preserving it for posterity. The best photographers in Miami will capture a specific moment and capture it in a photograph or image forever.
On the other hand, photo editing is a technique that uses digital tools to edit or enhance photos. Editing is the artistic process of changing the appearance of an image by adding or removing parts of it. The purpose of photo editing is to make changes or enhancements to photos to achieve a specific effect.
This can be done in a number of ways, including cropping, adjusting color and contrast, adding effects, and sharpening. The best photographers in Miami are not just photographers, but also digital workflow experts, retouchers, and studio lighting experts.
Cristian Valles is an experienced Miami-based photographer who will be able to capture the most beautiful moments and preserve them forever. Check out his portfolio, schedule an appointment, or find more information about his services on https://cristianvallesfilms.com/